About Bill Alive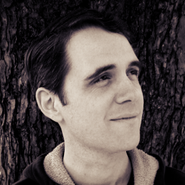 Hi! I'm Bill Alive, and I love writing comedies, mysteries, and (lately) both at once.
Some authors I love:
P. G. Wodehouse (the Wooster and Jeeves guy … so good …)
Fyodor Dostoyevsky (Okay, Brothers Karamazov isn't exactly a cozy, but it is a murder mystery. Also impossibly awesome.)
Douglas Adams (Hitchhiker's Guide to the Galaxy)
Arthur Conan Doyle (that would be Holmes)
G. K. Chesterton (the Father Brown stories … arguably one of the first "cozy" mystery detectives, and pretty much the anti-Holmes, in so many great ways…)
M. C. Beaton (Hamish Macbeth, Agatha Raisin)
David Baldacci (that dude can pace like nobody's business)
Deb Baker (Gertie Johnson in Murder Passes the Buck is hilarious, if you like funny mysteries you have to check out this series)
Gillian Flynn (Sure, Gone Girl, but I love the narrator voice in Dark Places even more. Although the story is, well, dark…)
… okay, I'd better stop for now, this could go on for awhile.
Don't miss your free mystery!
Thanks so much for dropping by! Make sure to get your free mystery while you're here!
Talk to you soon! 😄