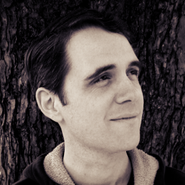 Hi! Do you love mysteries that make you laugh?
I'm B.T. Alive, and I write your kind of story. Smart detectives and zany characters in mysterious small towns that you just might grow to love.
I write in other genres too, including humor and SF/Fantasy, as Bill Alive.
---
The "Murder Feels…" Cozy Mystery Series
This detective feels your pain.
A glider crashes in the Blue Ridge mountains. The cops call it an accident. But Mark knows it was murder.
Because he could feel it.
Meanwhile, Sergeant Gwen is sure he's faking his "power". If only she were right…
For blurbs and more info, see: Reading Order for the "Murder Feels…" Mystery Series
---
The Wonder Springs Cozy Mystery Series
Her unique power is secret…
But she just got framed for murder.
Can Summer use her psychic gift to catch the real killer in time?
For blurbs and more info, see: Reading Order for the Wonder Springs Mystery Series
---
Or get both series as discounted BOX SETS
---
Or… are you in the mood for straight-up comedy?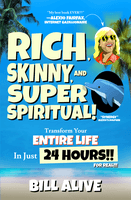 Rich, Skinny, and Super Spiritual!
An Internet gazillionaire hides a desperate secret.
Also, his dolphin's missing.
And his only hope (and yours) is a zany crew of oddball bloggers.
---
And if you've already read all those…
… there's more to come!
Thanks again for stopping by! I'm excited to bring you more great stories in 2020.
If you want to stay in touch and get new release alerts, bonus content, and exclusive giveaways click here to sign up for my VIP Reader List newsletter.
Want more? You can peruse my blog below…
Happy reading!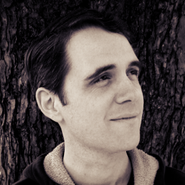 Recent posts from Bill's Super-Secret Blog...
If you're reading this, you should get this new comedy while it's on sale. But in case you need a final nudge…
A massive selection from.this awesome new box set. The first five chapters, almost 10,000 words. Read it before it vanishes… and then get the whole new box set before the launch sale ends next Monday.
An exclusive excerpt from Murder With a Psychic Kiss… with a dangerous new psychic power that even Summer has to respect.