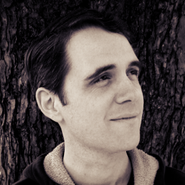 Hi! Do you love mysteries that make you laugh?
I'm Bill Alive, and I write your kind of story. Smart detectives and zany characters in mysterious small towns that you just might grow to love.
I write in other genres too, but all my cozies have a special author name so they're easy to find: B.T. Alive.
---
The Wonder Springs Cozy Mystery Series
Her unique power is secret…
But she just got framed for murder.
Can Summer use her psychic gift to catch the real killer in time?
For blurbs and more info, see: Reading Order for the Wonder Springs Mystery Series
---
The "Murder Feels…" Cozy Mystery Series
A detective who feels secrets?
That could get… awkward.
Then comes the crash. The cops call it an accident. But Mark felt murder.
For blurbs and more info, see: Reading Order for the "Murder Feels…" Mystery Series
Get the prequel adventure FREE!
---
And more…
Coming soon: A box set for the Wonder Springs mysteries, books 1 to 3.
There's more to come…
Thanks again for stopping by! I'm excited to bring you more great stories in 2020.
If you want to get special discounts when my new books come out, plus stay in touch and hear all the crazy adventures I'm up to, click here to sign up for my newsletter and get your free mystery.
Want more? You can peruse my blog below…
Happy reading!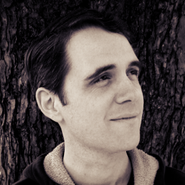 Recent posts from Bill's Super-Secret Blog...
Hey! It's Bill Alive, your Friendly Neighborhood Reclusive Comedy Mystery Writer. I have a sweet free story for you below, but first… How are you holding up?
Enjoy this FREE funny short story! It's a parody fantasy, whimsical and ridiculous… but it also might give you a rare glimpse into what it FEELS like to be a writer.
Ready to read the cozy mystery adventures of Summer Sassafras and her family of secret psychics in lovely Wonder Springs, Virgina? Here's the preferred reading order for this series.