Hi! So I have this quick favor to ask you, two minutes tops, and I promise it doesn't involve butterscotch.
(I'm not a huge butterscotch fan.)
(Okay, I loathe the stuff. One more reason this movie was so traumatic…)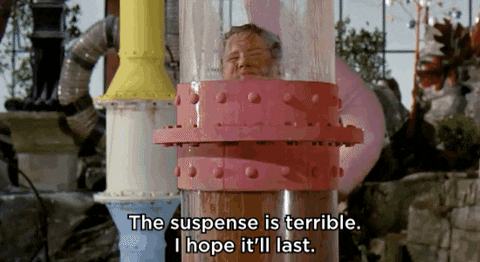 I know, that pipe is full of chocolate, not butterscotch. That's the best GIF I could find…
BUT BILL, I LOVE BUTTERSCOTCH!! CAN WE STILL BE FRIENDS?
Yes! Absolutely. I've come a long way on this issue…
So here's the deal … As you know, I'm really close to releasing the long-awaited Book Three in my hilarious Empath Detective series … MURDER FEELS CRAZY.

(Note: Isn't that four books? Yes, Origin Story is also a book, so Murder Feels Crazy could technically be Book Four … BUT Origin Story is a special prequel novella, while the rest are full novels. Hence, Book Three.)
(You did get your free copy of Origin Story, right?)
Anyhow … so as I was thrilled to tell you in my last post, Murder Feels Crazy is finally coming out next month, in late October.
Thank you for all the kind emails, by the way!!! Both the congrats on the draft and the words of courage and hope with our little mold adventure. You'll be happy to hear that our house is doing fine … in fact, we have a lot more space … 😄
Which means, more time for an amazing book launch!! I'm super excited, and I'm planning an awesome launch event for Murder Feels Crazy, with a launch week discount, a special surprise bonus, the works.
But to make this truly spectacular, I need to ask you a couple questions. Can you help me out?
SURE, I'D LOVE TO! BUT ... WHAT DOES ANY OF THAT HAVE TO DO WITH BUTTERSCOTCH?
Nothing. I promised. 😄
You can answer the questions (and get a sneak peek at what we've got coming up this fall) at this link:
https://goo.gl/forms/ExqeNeqJJKA3esPt1
Note: Even if you haven't read Book Two yet (Murder Feels Bad), or Book One (Murder Feels Awful), I'd STILL love to hear your thoughts on your book launch experience.
Click here to answer the super quick questions.
Thank you! Happy reading!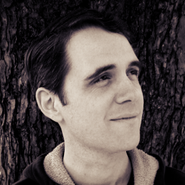 P.S. Once more, if you want to help me make October's launch of MURDER FEELS CRAZY fantastic for all concerned, it's only a couple minutes, just click this link: https://goo.gl/forms/ExqeNeqJJKA3esPt1