Want a free funny parody?
Hey! It's Bill Alive, and I've got another short funny piece for you to enjoy.
These days, we can all use a laugh, right?
Best of all, it's totally free.
I'M CONFUSED, MR. BILL ALIVE. DON'T YOU WRITE MYSTERIES? WHERE THE DETECTIVES HAVE PSYCHIC POWERS?
I do! I'm currently writing Book 4 in my Wonder Springs cozy series: Murder in a Psychic Prison. I'm making steady progress, and I'm cautiously optimistic that in the next few months, I'll be releasing the next adventure of Summer Sassafras, psychic detective.
But I've always loved writing comedy. Over the years, I've accumulated a rather motley collection of short humor pieces.
And the least I can do during this crazy pandemic is to share a few with you. :)
WOW, THANKS! SO WHAT'S MY FREE FUNNY PIECE THIS TIME?
It's a fake health article.
About an imaginary condition, potentially lethal, called… detail neglect.
"All too often, we're so busy enjoying nature, pursuing fulfilling hobbies, and spending time with our spouses and children that we forget the myriad of pressing details that really should have first claim on our attention," says Dr. Wilhelm Iglesias, head of the Triple Check Research Group at the University of Quibbleton, Virginia. "I blame the culture."
Click here to read this parody health article: Is There a Hobo in Your Attic?
I wrote this years ago, long before I ever dreamed we'd actually be called upon to attend to details like six feet of social distancing. But rereading it now is oddly cathartic… at least, for me. See what you think.
Let me know if it makes you laugh!
WHAT ABOUT YOUR UPCOMING SERIES OF SCIENCE FICTION and FANTASY STORIES?
Thanks for asking! Yes, I'm planning on releasing a series of short science fiction and fantasy stories soon. Some have appeared in a previous collection, while others will be totally new, never seen before.
My designer has been working on the covers and they look awesome. Very science fiction, totally different than anything you've seen from me so far.
Each short story will be released separately, with its own cover, so it's taking a bit longer than I expected.
Although, the real chokepoint, honestly, is that I have to write a separate description for each story. This is harder than it sounds. It's one of writing's many ironies: the short book description is the first text you read when you encounter a new book, but it's the last thing the author has to write… and it's more like writing a commercial than a story.
But it's cool. I can do it.
THANKS!
Thanks? You're thanking me for struggling to write ad copy for my own stories?
Wow, Imaginary Newsletter Reader. That is super sweet of you.
You have no idea what a big deal this is for us authors. It's so hard for most of us… we can obsess for hours…
Seriously, thank you. I'm getting warm fuzzies here.
UM. WELL, ACTUALLY, IT'S SORT OF YOU, PUTTING WORDS IN MY MOUTH.
Shh. Let's just enjoy the moment.
YEAH, UM… MAYBE I CAN JUST GO READ MY FUNNY FAKE HEALTH ARTICLE NOW?
Yes! Good idea. Sorry. Maybe this isolation is affecting me more than I realize.
(Awkward…)
Here's that link again:
Is There a Hobo in Your Attic?
And in all seriousness, I hope that you and all your loved ones are staying safe and well.
Happy reading! :)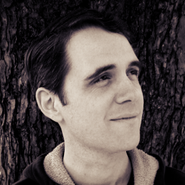 P.S. If you skimmed down to this P.S., good news! You can now read a free, funny, and fake health article from me right here: Is There a Hobo in Your Attic? Enjoy!