Time travel will fix it all!
Not.
These people will be lucky to survive…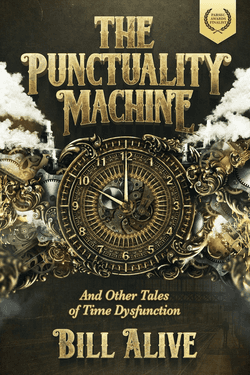 Let's face it. Why do we yearn to conquer time and space? Because we're freaking desperate.
Despite the crazy risks.
In these stunning short stories, you'll take a wild ride on the dark side of time travel peril.
A lovestruck Victorian inventor… a fairy trapped in a rash vow… even a frustrated commuter who'll do anything to skip the daily drive…
Can the tech and the magic grant a heart's desire?
Or will Time take a terrible revenge…
You'll love this book of five fun tales, because everyone loves exciting twists and surprises.
Available on:
Amazon US | Amazon UK | Amazon CA | Amazon AU | Amazon IN
P.S. I'm running a launch sale for 99 cents.
You might want to get it now, before the price goes up next week. :)