So, I had this nice little post all planned out for you. Great hook, a useful takeaway that you could try out yourself, and even a socially redeeming side to this whole "humor" thing. You're going to love it.
THEN WHY AREN'T YOU SENDING THIS SPLENDIFEROUS MISSIVE?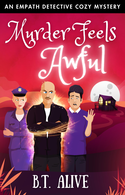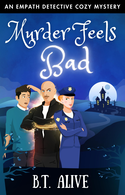 Because first I wanted to read all the awesome email you sent last week when I told you about the "crazy" (yet historically understandable) anti-mask law in Virginia.
As always, you all were great. Your kind words and excitement are keeping me going as I write Mark and Pete's next mystery adventure, Murder Feels Crazy. Thank you.
I enjoyed hearing from each of you, but one of you sent me something so awesome that it pretty much hijacked this week's post.
I can't talk about a crazy Virginia law and then not send you this.
DISCLAIMER: I HAVE NO IDEA WHETHER ANY OF THESE ARE ACTUALLY REAL LAWS.
For instance, all I can say about the Virginia law is that it is not very strictly enforced…

Wow. Just … wow.
Credit: Olivet University. And also Laura, for sending this along. You rock, Laura!!
HEY WAIT! WHAT ABOUT _MURDER FEELS CRAZY_?
You didn't think I'd skip the update, did you? Today I broke 53,000 words. We're well past two-thirds of the way now, deep into Part Four out of Five. I'd say more but, you know … spoilers. 😄
Happy reading! See you next week!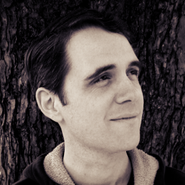 P.S. PUBLIC SERVICE ANNOUNCEMENT: If you currently reside in the United States and you did NOT consult the above chart for YOUR state, please DO SO IMMEDIATELY. You could be in serious legal jeopardy and not even know…