Writing a novel can sometimes feel like a slog through a jungle packed with land mines.
The good part is, they're often filled with confetti.
But they still explode in your face.
Maybe I should explain.
YEAH, WHAT ON EARTH ARE YOU TALKING ABOUT?
Research, my friend. Research.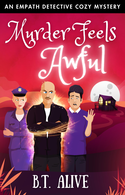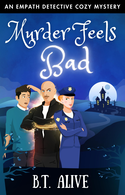 So as you know, I'm working on Book Three in the hilarious mystery adventures of Mark and Pete – Murder Feels Crazy. And the research on this one has taken me places I never expected to go.
Like the fandom.
THE ... FANDOM?
Maybe I'll save the fandom for another day.
For now, let's just say that Murder Feels Crazy detours through a unique subculture that involves, well, animal suits.
YOU MEAN THE "FURRIES"? WEREN'T THEY PROTESTING AT THE END OF _MURDER FEELS BAD_?
Yes! Exactly. Book Two (Murder Feels Bad) ends with a total teaser scene as these mysterious people in animal suits stage a street protest against … well … you'll see. 😄
Now, you might think that, while walking around dressed like a plush fox or raccoon or whatnot could be considered eccentric, it couldn't possibly be … illegal.
And BOOM goes the research landmine.
IT'S ILLEGAL? WEARING AN ANIMAL SUIT?
They're actually called "fursuits".
WHATEVER! WEARING A FURSUIT IS ILLEGAL?
Kind of.
In Virginia.
I was not expecting this.
I was trying to do my research, prowling the wilds of the Internet and slowly building a sense of this furry subculture.
And it was only by accident, deep down in a thread on a forum most obscure, that an offhand remark blew my mind.
These furries were planning to meet at a restaurant, and the question was: Should they wear the full suits? Or just "accessories," like cat ears?
And the offhand remark was basically: If we're doing full suits, we'll have to meet in Maryland. Can't do suits in public in Virginia, that's illegal.
WHAT? THERE'S A SPECIFIC VIRGINIA LAW AGAINST FURSUITS?
No, that's the thing. The law in Virginia is…
You can't wear a mask in public.
Seriously, you can get arrested.
There are exceptions. For instance, kids are safe, and so are holidays (say, Halloween).
But apparently, if you ever get inspired to do a walkabout dressed as Batman, and you start in Maryland, you could run into trouble at the Virginia border.
Just letting you know.
WOW! I WASN'T PLANNING A WALKABOUT, BUT STILL! HOW INCREDIBLY PETTY!
Yeah, I thought so too.
Until I read the history and found out why they probably did it. Three little words…
Klu Klux Klan.
Yeah.
I love my home state, but the toxic strain in our history is always lurking and ready to pounce.
Virginia wasn't the only state to pass an anti-mask law. And some states have even older such laws, responses to other atrocities that were perpetrated in disguise.
So this silly law turns out to be one of those ridiculous traditions that actually made plenty of sense. Maybe even saved lives.
I was glad to find this out. It's always reassuring when the grownup world has a moment of coherence. I try to savor it.
BUT WHY KEEP THE ANTI-MASK LAW NOW??
Good question. Today, this law is still a thing. Just in the last few years, right here in the Shenandoah Valley which I and Mark and Pete call home, at least two separate men have been arrested for public maskitude.
Was this legit? I'm not sure.
One guy was wearing a Scream mask, so maybe he was just arrested for liking those movies so much. That might also be illegal.
The other guy was weirder, because he wasn't wearing a "mask", exactly … he had a terrible makeup job where he was trying to look like the Joker.
Just a dude walking around town, with lots of extra makeup, looking like a psychotic comic book killer.
Oh, and he was also wearing a sword. Because it's Virginia.
So, I'm ambivalent. We definitely need more exceptions to these laws, like for bicycle masks and for people suffering from diseases where they actually have to wear an air filtration mask to avoid getting horribly sick.
And in the broader sense, I'd like to say that, for me, in today's world, this law raises complex political questions about when and whether we should presume guilt before any actual crime has been committed…
…but honestly, I was mainly peeved that I had to fix my plot.
Thanks a lot, research landmine.
BUT WHAT ABOUT THE CONFETTI?
The fun "confetti" part is that once the panic subsides and I figure out how to fix my plot, I realize that the world is even wackier than I thought. Plus, it gives me something new and cool to tell you.
So what about you? What's your favorite wacky law? Comment below or write me and tell me about it!
I'd love to hear. Who knows, you might inspire a whole new Mark and Pete adventure in the future…
BUT WHAT'S YOUR STATUS ON _THIS_ ADVENTURE, _MURDER FEELS CRAZY_?
Picking up speed! Today I blew past 45,000 words, which is well over halfway. The momentum is building, and all the fun booby traps I spent the early chapters setting up so carefully are starting to spring.
I love this part.
So happy reading! And I'll see you next week.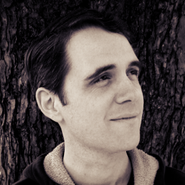 P.S. PUBLIC SERVICE ANNOUNCEMENT: If you skipped to the end here, but you're planning a walkabout any time soon, you owe it to your loved ones to READ THIS POST. You may just AVOID GETTING ARRESTED…