I helped write a movie! 😮 🎥 🏆 [Watch it free]
Hi !
So, I know it's been awhile.
But I've been writing hard.
Writing you an all-new funny mystery series.
New zany characters, new cozy little town in country Virginia, new psychic powers… you're going to love this.
The first cover's not quite done yet, but here's a sneak peek of the star: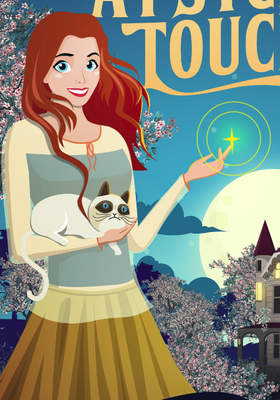 Meet Summer Sassafras, her cat Mr. Charm… and a whole new power you've never seen before… a psychic touch.
But I'll tell you more in a couple weeks. :)
What I really want to tell you about today…
… is that I helped write an award-winning mystery movie.
And we made it in two days.
And you can watch it for free.
REALLY? A WHOLE MOVIE?
Yes! Except…
… well, okay, it's only seven minutes.
But still. It's like a short story in film.
Besides, we weren't allowed to go over seven minutes. Those were the rules.
THE RULES?
Yep.
It's a global film-making contest called the "48 Hour Film Festival." And it's exactly what it sounds like. You have 48 hours to write and produce an entire short film. From scratch.
And as if that wasn't hard enough…
… they tell you the genre.
Plus they give you a couple items you have to include. A character, a line, a prop…
Does this sound crazy yet?
It's pretty much crazy.
But we did it.
AND YOUR FILM WON AN AWARD?
It did!
I'm friends with the folks who run a local production studio, Mirandum Pictures, and they've been doing this annually for years. Last fall, they walked away with first prize in the entire competition.
We didn't get first overall this time, but we did get a first-place award: "Best Cast Ensemble – Drama". Which was pretty sweet.
More importantly… the whole experience was a delight.
We had an epic brainstorming session with the whole creative team, and then I and my co-writer stayed up to the wee hours working out all the beats. I say "co-writer," but really, he was the one who then stayed up even longer writing the actual script.
The result? Well, you'll have to watch and see.
You can watch it above or click here to watch "HOUSE ARREST", an award-winning short mystery film co-written by Bill ("B.T.") Alive
I'd love to know what you think of this little mystery! Comment on the official video page or email me, thank you!
I wish you could have seen it up on the big screen. That might be the best part of the competition; they rent a real movie theater in Silver Springs, Maryland, and you can go and watch your film on the big screen… with a real audience gasping at the twists.
I loved it.
Anyhow, I'd better get back to writing your new series.
I hope you're having a splendid summer (or winter, depending on the hemisphere), and I'm excited to be back in touch with you.
I tend to disappear into my writing cave when I'm incubating a new project.
But now I've got this new series all planned out. Book 1 is written, book 2 is plotted, and I'm percolating book 3 and a holiday novella. So I can breathe a little and hang out again.
In other news: I read this Asian bestseller called The Courage to Be Disliked, which was amazing, and has me doing a deep dive into the work of Alfred Adler. This has nothing to do with mysteries (but everything to do with being human and pursuing goals), so if you have any idea what I'm talking about, I'd love to hear from a fellow enthusiast. Seriously.
Anyhow, what's your favorite new series you started recently? Why'd you love it so much?
I'd love to hear.
Thanks so much! Happy reading!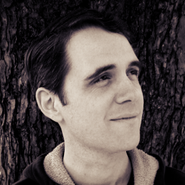 P.S. You know you can watch the little mystery film I co-wrote, right? It's free, right here: click here to watch "HOUSE ARREST".
Let me know what you think!