What if your best friend was accused of murder?
And even though she was usually the kindest, sweetest person you knew (not to mention an empath)…
… you couldn't be quite sure she was innocent?
Well, if that all happened to you (including the empath part), I'm sorry to hear it, because in real life, that would be terrible.Yikes.
But if it sounds like a gripping story you'd love to read, GUESS WHAT?
That's exactly what happens in my NEW funny cozy!
Book 3 in the Wonder Springs series just released…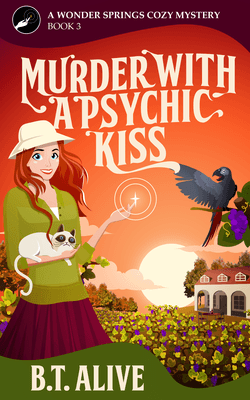 Her "psychic touch" is secret…
…but her best friend is accused of murder.
Can Summer save her friend in time?
Amazon US | Amazon UK | Amazon Canada | Amazon Australia | Amazon India
For a sweet little Southern town, Wonder Springs has seen more than its fair share of murders. But when the local vineyard suffers a bewildering theft, the outcomes turn outright bizarre.
And when events twist to a dead body, the whole town suspects the unthinkable. Could the killer really be Summer's bestie (and cousin)… Tina?
Tina's an empath, and she's the warmest, most loving person that Summer's ever known. But she and the victim may have shared a deadly secret.
Meanwhile, hidden enemies are closing in on Wonder Springs. Summer's whole family has secret psychic powers, but one branch of the family is exceedingly vicious…
This murder is only the beginning.
You'll love this twisty, smart cozy, because the characters are fun, the powers are fresh, and you'll never guess the ending surprise.
Get it now.
Amazon US | Amazon UK | Amazon Canada | Amazon Australia | Amazon India
WHAT IF I ALREADY PRE-ORDERED THIS NEW BOOK?
Then you are awesome!!! Thank you!
Go check your reading device, and enjoy!
And I'd love for you to email me so I can personally thank you.
Seriously, you made this author very happy on this book's first morning.
WHAT IF I MISSED BOOK 1?
Are you new to Summer and her zany psychic family in cozy Wonder Springs? You might want to start with Book 1…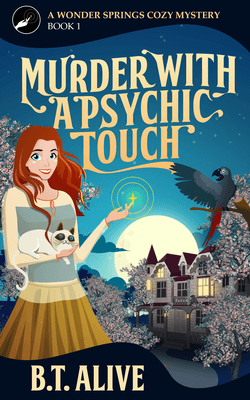 Her unique power is secret…
… but she just got framed for murder.
Can Summer use her psychic gift to catch the real killer in time?
Amazon US | Amazon UK | Amazon Canada | Amazon Australia | Amazon India
OKAY, WHAT IF I MISSED BOOK 2?
I have links for that too! I aim to please…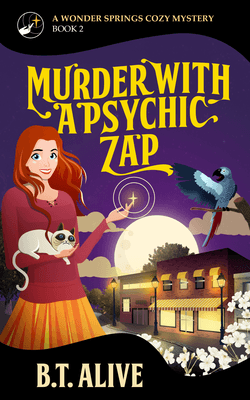 Her new boyfriend is amazing…
… but he might be a killer.
Can Summer use her "psychic touch" to find the true killer in time?
Amazon US | Amazon UK | Amazon Canada | Amazon Australia | Amazon India
WILL THERE BE A BOOK 4?
Yes! I'm already working on the next book of Summer's adventures. And I'm already having a blast. :)
By next month, I should have a cover to show you.
My plan is to release book 4 in early 2020. Followed by Book 5… and more…
Also! I just found out the other day that I have a really exciting promotional opportunity for when that book 4 comes out. Like, actually exciting, as in, I get real tingles when I think about it.
So, I'll be telling you more about that in future emails. You might even be able to help me make some key decisions…
WHAT ABOUT MARK AND PETE (AND CECI!!)?
Now, if you've been with me for awhile, you may recall that my other funny cozy series, which starts with Murder Feels Awful, is also (over)due for a book 4: Murder Feels Deadly. (Yes, that one's an alphabet series.)
If you're still waiting on Murder Feels Deadly, then:
I love you, and

I promise that Mark and Pete's adventures will continue!!
Here's the thing. 2019 has been my most productive year ever; I wrote and released three new novels. For me, this was huge.
I'm sure you've got favorite authors who can write three novels in three months (or less), but for me, three novels in a year was a new record. I learned a ton, and my writing process keeps getting more and more efficient. It's pretty awesome.
Plus, I just got back from the most fabulous writers' conference ever: 20 Books Vegas, where I connected with some amazing indie writers and got fantastically energized for the year ahead.
So once I get Summer's series going with another book or so, I am super excited to take a "Mark and Pete" break and continue their story. And I expect to do all that (and more!) next year.
2020 is going to be FANTASTIC.
And if you miss Mark and Pete, there's a pretty fun cameo appearance with a supporting Back Mosby character in this new Summer book, Murder With a Psychic Kiss. My wife Beth is the Best First Reader ever, and when she got to that chapter she was all surprised and, like, "For real? YES!" That was fun.
So I hope you enjoy Summer's new case! And when you finish it, stay tuned for Book 4…
Actually, if you like science fiction and fantasy, you might just see some short stories from me sooner… but more on that another time…
This writing adventure keeps getting more and more dreamlike, even as it gets more real. I'm so grateful that I'm sharing it all with you.
Happy reading!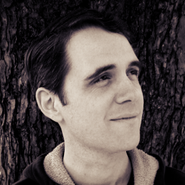 P.S. Do you like Summer with her "psychic touch", Tina the empath, and lovely Wonder Springs? Now Tina's in trouble and Summer's got to save her, in an all-new Book 3 that just released: Murder With a Psychic Kiss. Get it now!