Hi ! My new funny mystery is now free live on Amazon!
[UPDATE: Alas, the free launch promo has ended. Sign up for my newsletter to get future launch discounts.]
This book has all new characters, and the cover is gorgeous…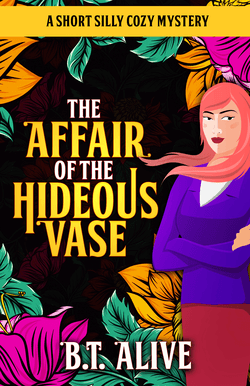 ---
The Affair of the Hideous Vase: A Short Silly Cozy Mystery
She's always hated it.
But now it's gone. Stolen.
The most hideous vase in the world.
And if Stacy doesn't find the wretched thing before her Aunt Catherine comes to visit in three days…
Aunt Catherine gave her the vase, of course. And she is not an aunt you want to offend.
Desperate, Stacy hires a brand-new detective. He's a bit eccentric. (Okay, he carries a sword). And a bit too handsome. And he's got his own theory on the bizarre theft…
Could the motive be… murder?
You'll love this short silly cozy, because it's packed with fun, zany characters and a twist ending that's a pure delight.
Get it now.
Amazon US | Amazon UK | Amazon CA | Amazon AU | Amazon IN
---
I hope you love this new fun cozy!
Unlike my Mark and Pete "Empath Detective" mysteries, this is not a full-length novel. It's more of a short novella. So feel free to take a quick laugh break from your current book or series. :)
Thanks again! Happy reading!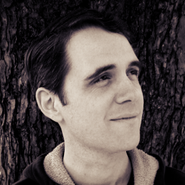 P.S. You may notice my new author name, "B.T. Alive". Don't worry, that's me. The "B' is for Bill. :) The new name will focus on my funny cozy mysteries… I've got all-new covers out too, but I'll save that for another post. Here's a wee taste…