Hi! So last time I promised you this quick little story … which is also a Magical Anti-Nagging Kid Trick … all to help make up for when I said the "S" word.
That's right. I admit it, I said … salesman.
I don't know about you, but I usually hate being sold to.
ME TOO! I HATE BEING SOLD TO! I THINK!
Most of my author friends feel the same way. We're ARTISTS, darn it. We're the good guys, not the evil corporate overlords abusing their cubicle minions … not the greasy car salesmen straining to drain your savings account…
The problem is … because these excellent authors hate sales so much … you're never going to hear about them.
You're never going to get to read their stories.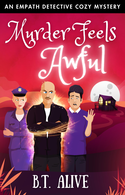 The more revolted they feel at the whole idea of "selling," the more powerless they feel to share their gift with strangers.
Everyone loses. Especially you.
Because "selling" is actually SUPPOSED to mean…
"How can I make YOU happy?"
WAIT, WHAT? I THOUGHT SELLING WAS EVIL!!
Well, plenty of selling is evil … or at least, horribly manipulative. They don't just show you a car, they show you gorgeous models … as if plunking down the eighty grand is going to buy you an implausible romance.
An even more toxic selling cuts even deeper, hissing whispered insults like an eighth grade Cool Kid … You know you stink, right? Good think we sell deodorant.
The global scourge of this stuff makes us all sick, readers and writers alike. Sure, this relentless commercial blitzkrieg might not be solely responsible for our rising rates of depression and suicide … but it really can't be helping.
And yet … all that said…
Real selling should still make you happier.
HOW CAN BEING SOLD TO MAKE _ME_ HAPPIER?
Selling makes you happier when it actually solves your problem.
Key distinction: ONE problem, not ALL your problems.
If they're promising you a transformational identity shift into the Supermodel Celebrity Philanthropist Divine Immortal you secretly crave to become … that's maybe asking a lot of a new deodorant.
But good selling actually solves a particular, needling problem for you.
Like, oh, say, the need for an awesome new story you'll love.
HUH. I NEVER THOUGHT OF SELLING LIKE THAT ... SO WHAT ARE YOU GOING TO TRY TO SELL ME NOW?
Today? Nothing. (Alas for you. I do have some pretty rocking stories … especially coming out in the next few months…)
All that was just the intro for this cool little story about selling.
Actually, it's not even really a story, more of a trick. The Magical Anti-Nagging Kid Trick.
A MAGIC ANTI-NAGGING KID TRICK?? SAY ON, GOOD SIR! YOU MUST REVEAL THIS POTENT SECRET AT ONCE!
It goes like this. You know how when a kid wants something, they just ask … and ask … and ask … and ask…
YES! YES OF COURSE!!! WHAT CAN I DO?? OH, THE TORMENT!!!
Well, you stop saying no…
…and instead you say…
"I'll consider saying yes and giving you what you want … IF … you can give me three good reasons why saying yes will make me happy."
I got this out of a sales book (SalesDogs by Blair Singer) and it is brilliant.
Just try it.
Here is what happens.
All that frantic kid energy that's battering against you like a laser cannon suddenly gets rerouted to frantic creativity.
That alone is worth it. You can reduce your energy shields to at least half power … your organs can resume their normal function…
But even better, you're going to win either way.
If they don't convince you, they've burned considerable energy reserves just trying to think (major win). Plus, they have to admit that, for once, it's not really your fault. They had a real chance. They can even begin scheming for next time.
And if they do convince you … well … they made you happy. How about that?
You're both super happy. Thanks to a sale.
Plus, a bonus: on the off-chance that your kid ever has to convince one of the seven billion humans who are not contractually obligated to care about the kid's needs … you might just be training a core life skill.
**WOW**. MAYBE I'LL TRY THIS WITH MY KID / GRANDKID / NIECE / TREASURE-DIGGING NEXT-DOOR NEIGHBOR.
Please do! If you do try this trick, comment below or write and let me know how it goes. I'd love to hear!
I'm still in Focus Draft mode, so I might not write back until after the draft is done and cooling, but trust me … I love your emails and they keep cheering me up, big time.
OH RIGHT! WHAT'S THE STATUS ON YOUR DRAFT FOR BOOK THREE, _MURDER FEELS CRAZY_?
Thanks so much for asking! My goal for Murder Feels Crazy is 75,000 words. This morning I cleared 35,000 words, which in the print book will be just over 160 pages. I am so close to halfway there.
Halfway's a big deal for me. Just today, I got so much momentum that I blew past my daily goal and kept writing well past lunchtime. (Don't worry, I'm a strategic snacker.)
With my past books, the closer I got to the end, the more the momentum carried me through … we'll see if that magic happens again…
Anyhow, happy reading! See you next time!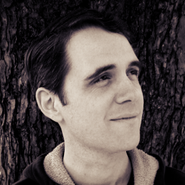 P.S. I hope you didn't skip down here and miss the Magical Anti-Nagging Kid Trick? Oh my goodness … you have to go back and read that right now … and then tell me how it works with the kids in your life…